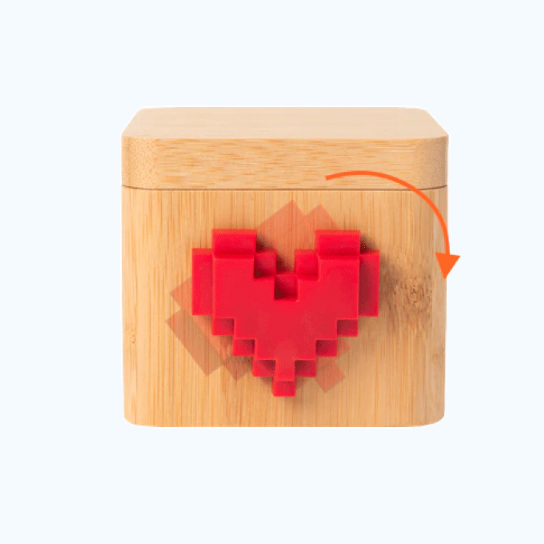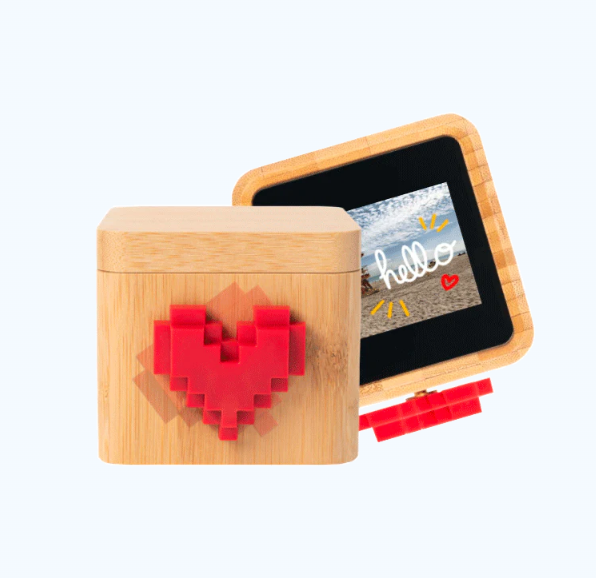 Lovebox | Love Note Messenger
The Lovebox is a connected, messaging device that pairs with an app to deliver messages. It's the perfect gift for your love or child when you're afar.
From the brand:

The Lovebox is more than a connected device: it makes life happier!
The Lovebox will nudge you into sending love to those who matter the most to you. Nobody expects to receive love notes by text every morning, but everyone loves receiving sweet notes on their Lovebox when they wake up!
The Lovebox will make you and your loved ones happier according to Science. Good relationships is the number one factor in well-being and happiness according to a 75-year-long Harvard study.
According to research, every 1 negative feeling or interaction in a relationship, there must be 5 positive feelings or interactions to keep it healthy. The Lovebox is dedicated to positive messaging and can help the magic happen!