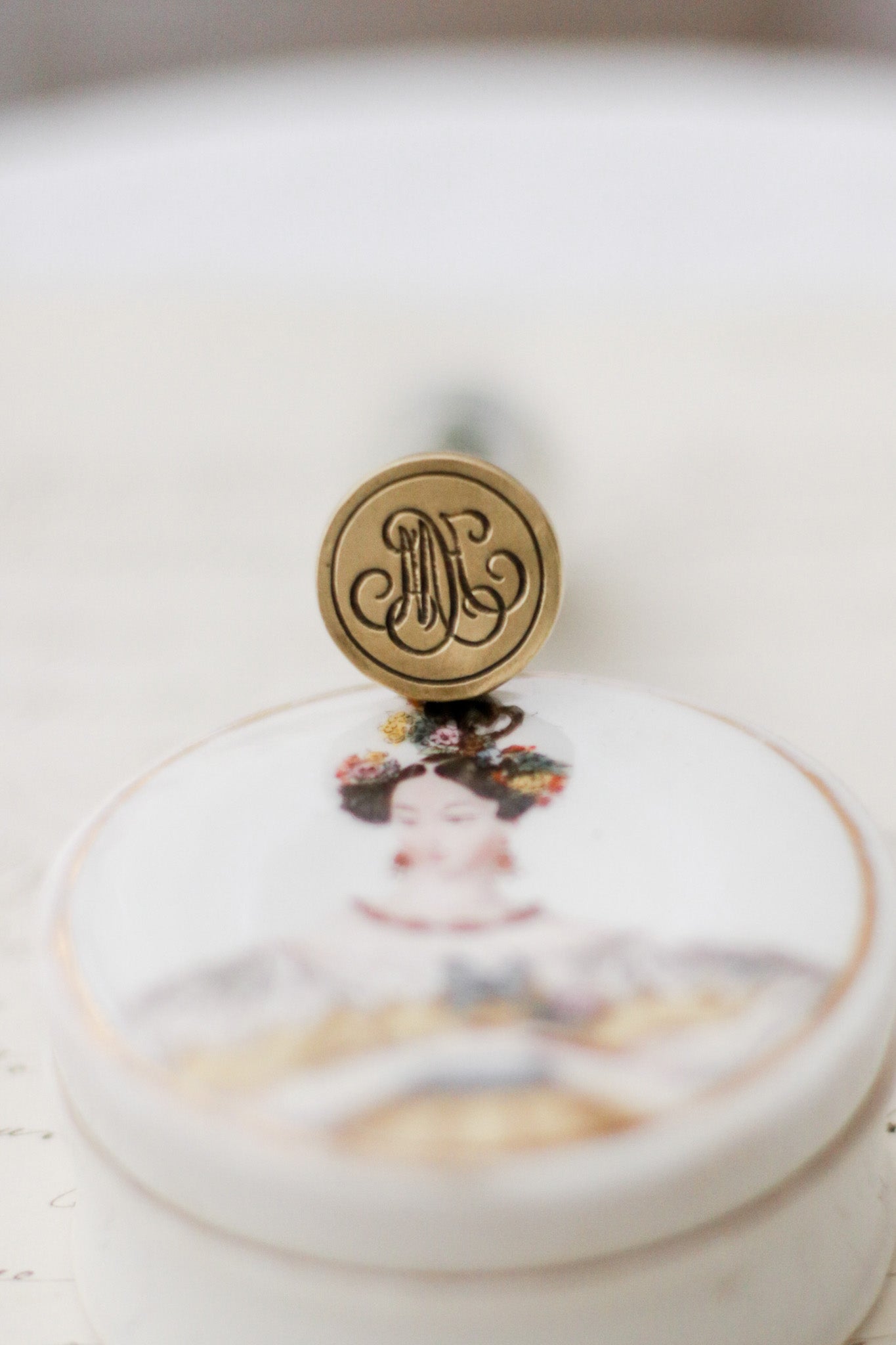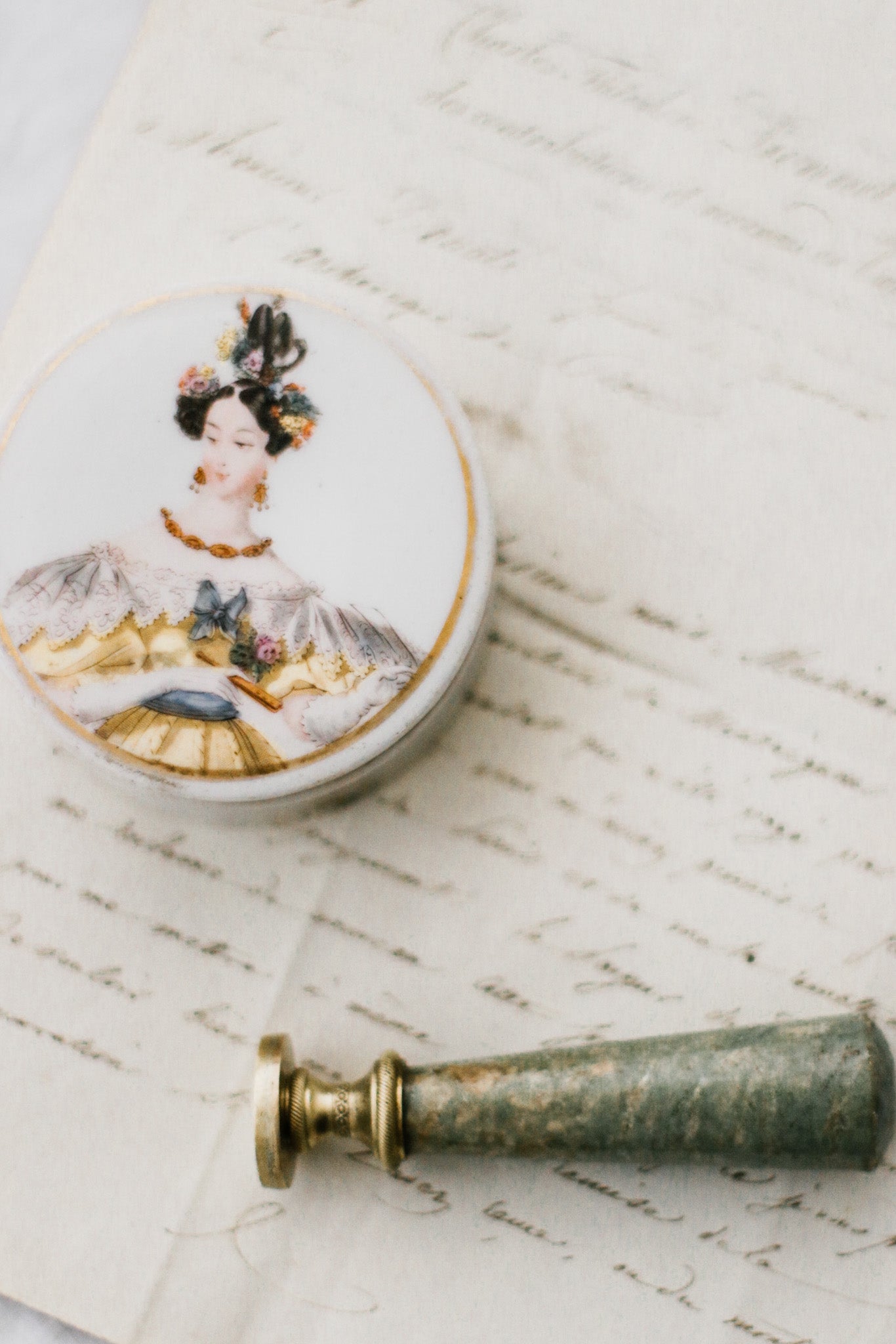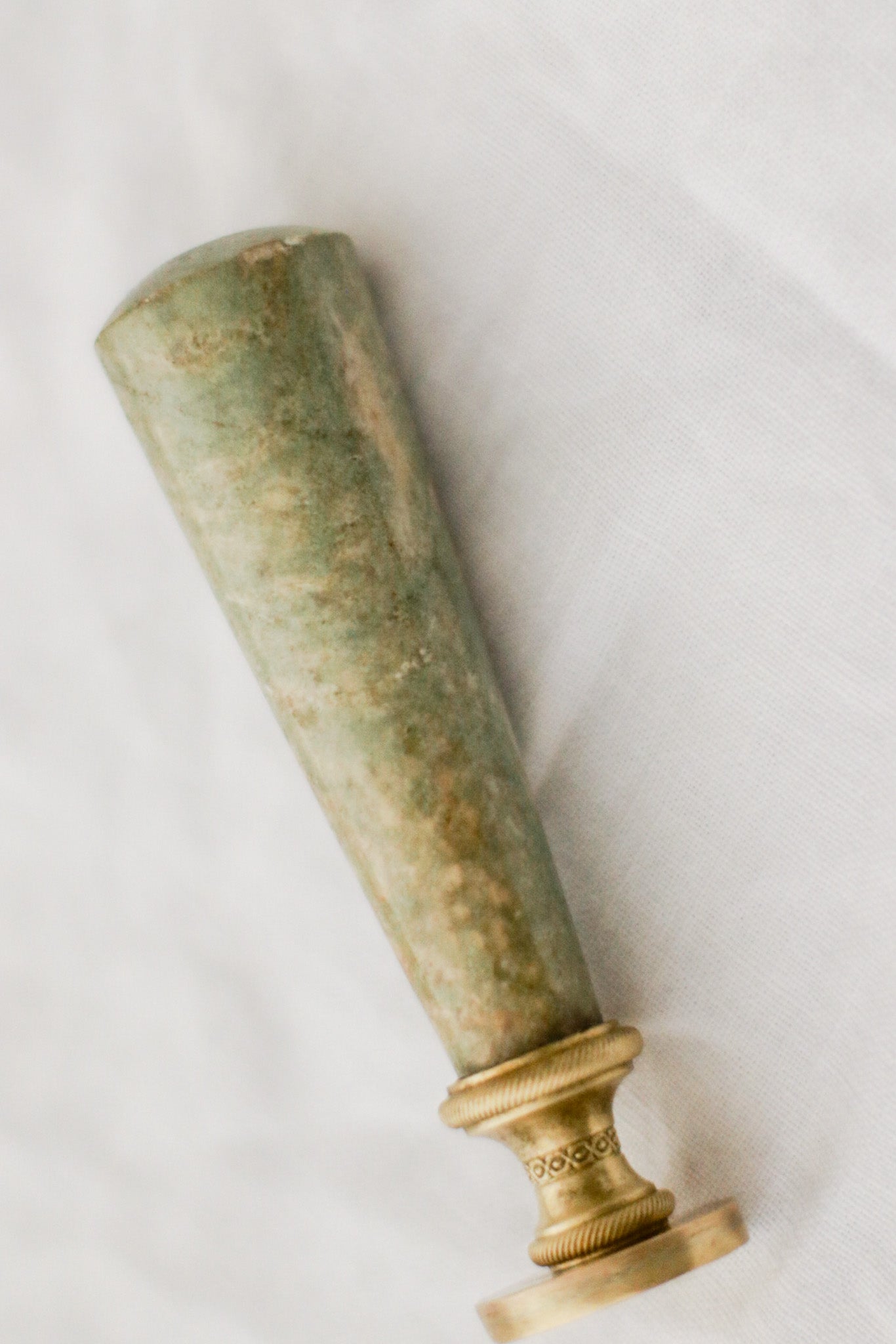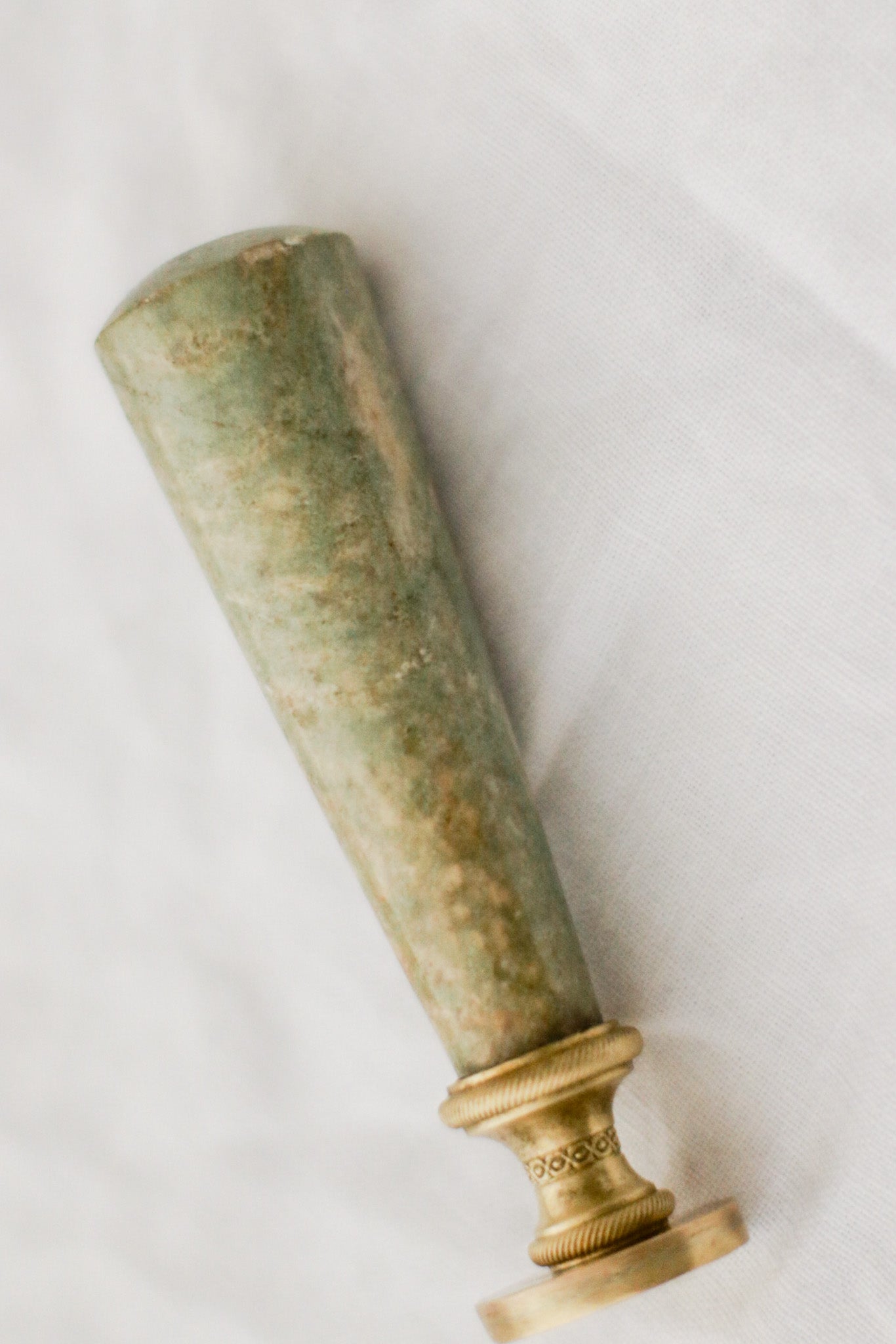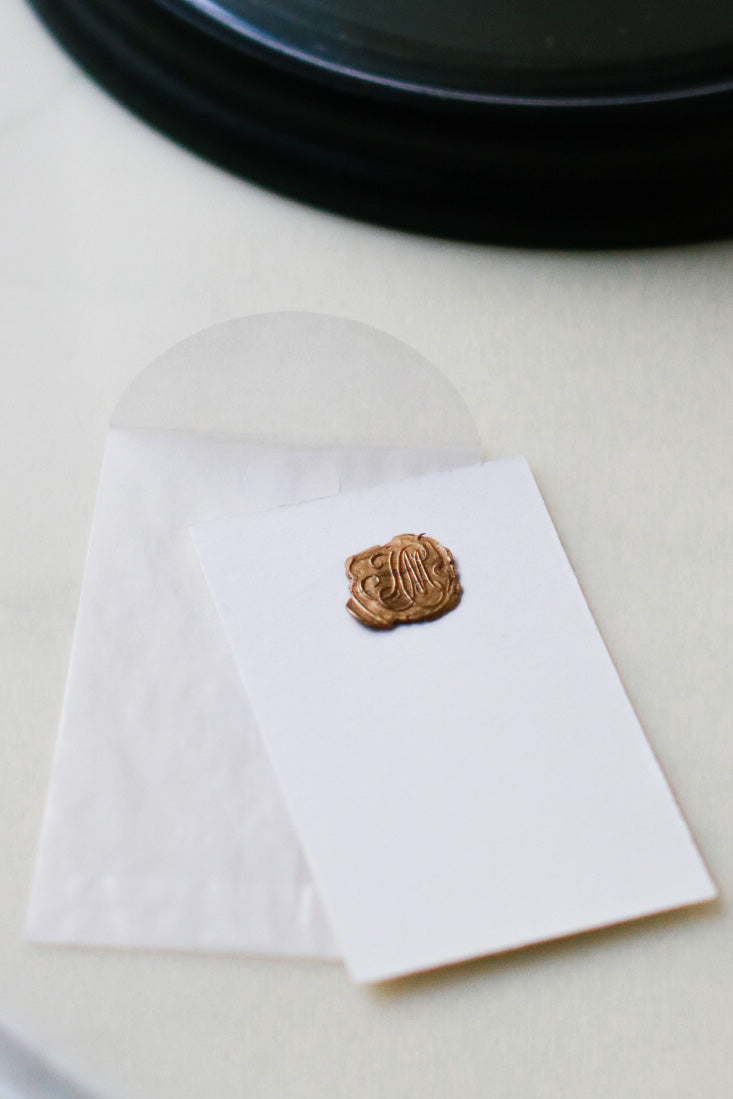 Resplendent with a beautiful monogram, this wax seal is slightly larger for it's time. It's comparable to the modern versions of today and ideal for sealing your wedding invitations.

Monogram: MH
Material: Stone and Brass 
Motif Size: 2.4 cm 
Length: 9.5 cm  
There are a few small chips around the top edge. They don't detract from the beauty of this piece.