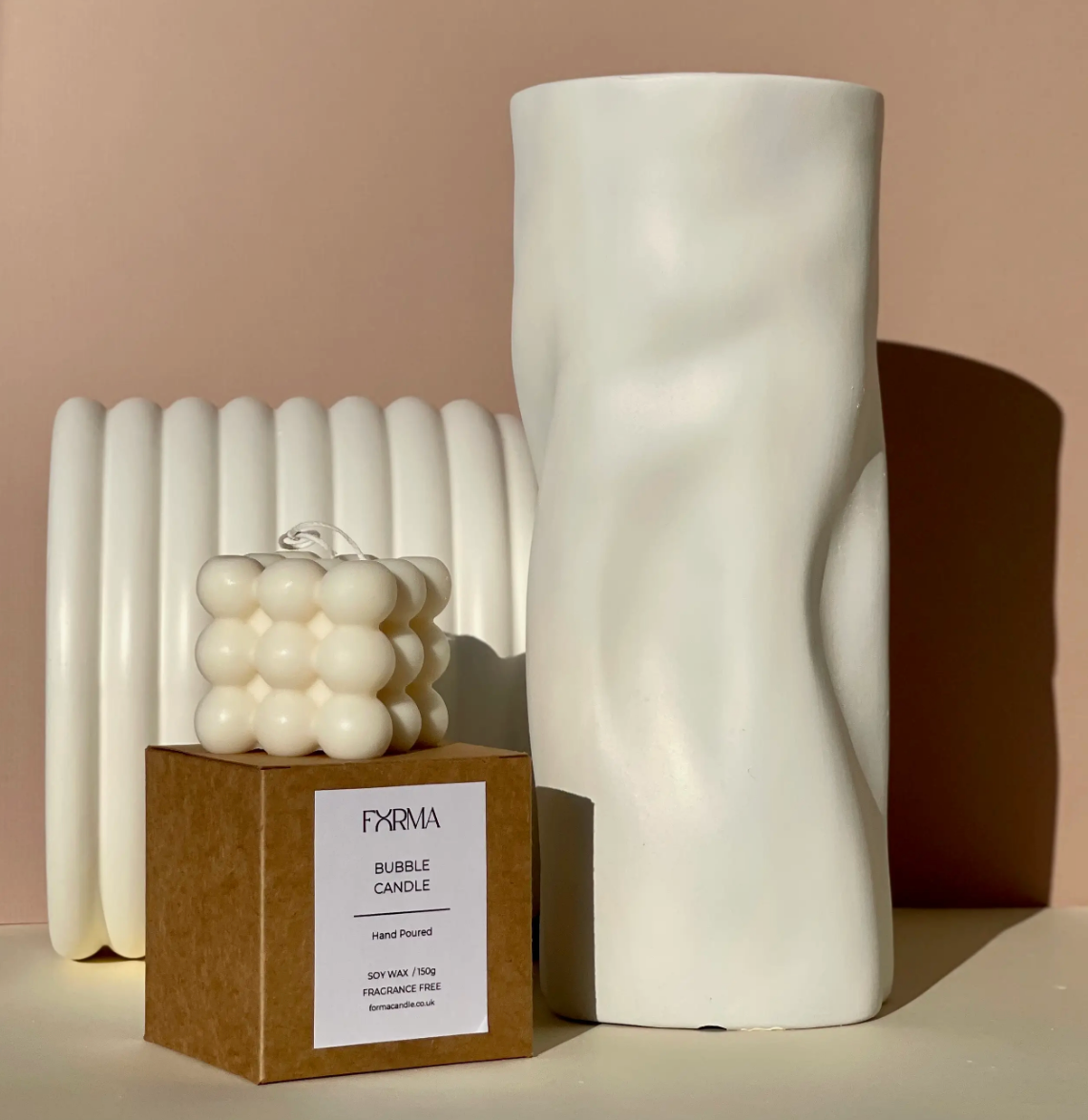 Forma Studio candles are carefully hand-poured in Cambridge, UK. They are high quality fragrance-free candles, made with 100% natural soy wax and organic cotton wicks making them sustainable. Each candle is poured individually, making each piece a truly one-of-a-kind artisanal product.
BURN TIME Approximately 4 hours

INGREDIENTS 100% natural soy wax, organic cotton wicks

TEXTURE Matte finish, smooth to the touch

6 cm x 6 cm
Please note that for this reason, little imperfections (such as small air bubbles) and irregularities may be expected and do not affect the quality of the product. The colour of the candles may vary slightly from photos shown but we think that makes them even more special and unique!